Taking care of oily skin involves finding just the right balance and approach to cleansing. You may think that the more your clean your face, the "merrier." But over-cleaning is a pitfall! Too much washing can strip your face of its own essential oils that prevent skin irritation, causing it to become red and raw. Over-cleansing will, ironically, actually stimulate your sebaceous glands to work overtime to try to compensate for the loss of important natural oils – just what you do not want!
When you use the best acne products – products made of natural, pure ingredients – to gently clean your skin, you create the best environment for effective acne removal. It is important that you use a pure, natural acne face wash with no artificial additives. The artificial fragrances and other chemicals in many standard personal care products can irritate the skin and produce allergic reactions. Those containing chemicals that leave your skin feeling taut and dry, may cause the upper layers of the skin to shrink. This restricts oil flow through the pores, leading to more blockages and breakouts. So stick with natural remedies for acne!
So What are the Best Acne Remedies for Achieving Healthy, Clear Skin?
The best facial cleanser is one that is gentle yet effective, one that promotes the ideal natural balance of healthy, clear, robust skin. Be good to yourself and the world with all-natural products that are manufactured under GMP, HACCP, and ISO9000, and are vegan, cruelty free, paraben free SLS free, and free of artificial fragrances.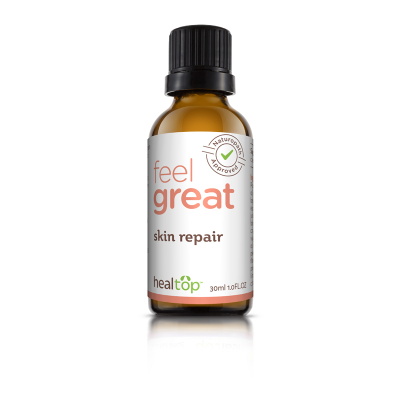 Before retiring each night, clean your face with any good natural soap together with some OLIVE OIL FACIAL CLEANSER, rinse, and pat dry gently with a towel. Then take CLEAR SKIN and spray onto your face. Wait for a minute until the lotion is fully absorbed. Next apply a drop or two of CLEAR FACE CARE to your face, particularly the oilier areas, and allow to dry. To gently unclog and clean pores the all-natural way, apply a few drops of REPAIR to dry skin and let the special fatty acids in this pure almond oil preparation go to work.
Repeat in the morning – but twice daily is enough. Be careful not to over-cleanse!
Then, for a really effective daily treat, gently massage some PEELING cream into your skin to gently exfoliate dead skin cells and to aid in blackhead removal. Rinse with water and follow with an all-natural face serum to create a healthy glow.